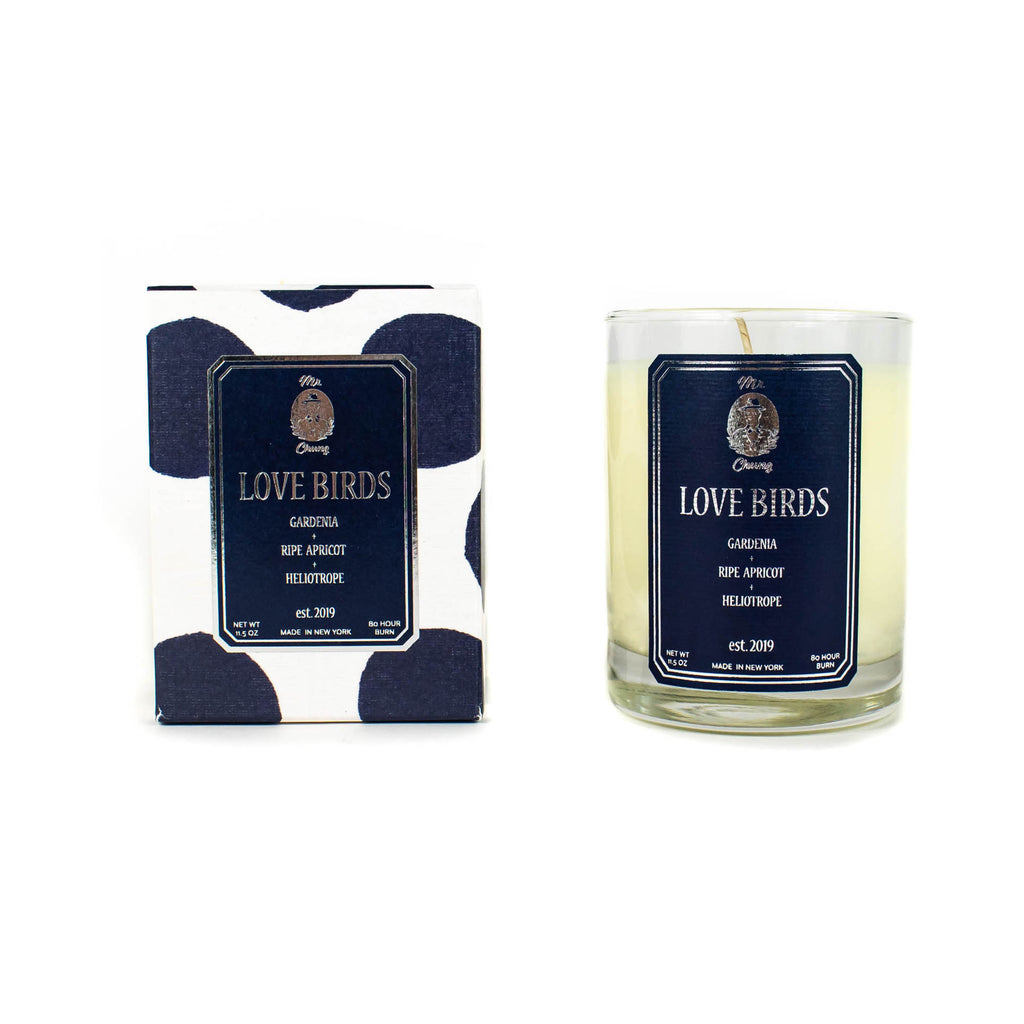 Mr. Chung Candle - Love Birds
$54.00
Mr. Chung Candles are all handmade and poured in upstate New York by a local family run candle maker. Each candle is made from domestically grown and environmentally sustainable soybeans. All candles are free of additives, dyes, phthalates, and oil-based petroleum. The scents of the candles are all created by carefully blending layers of high-grade oils from the finest fragrance houses in the U.S. Each fragrance is created from Mr. Chung's memories and experiences. 
Love Birds - Gardenia + Ripe Apricot + Heliotrope 
Origin: New York  

80 hour burn time, 11.5 oz

100% 

Domestically grown pure soy wax
Vessel Size: 4.25" tall and 3.25" Diameter at opening 

GMO-free, Lead-free, Vegan, Biodegradable, Non Toxic
**For best results burn 2-5 hours at a time. Trim wick to 3/8" before each lighting.