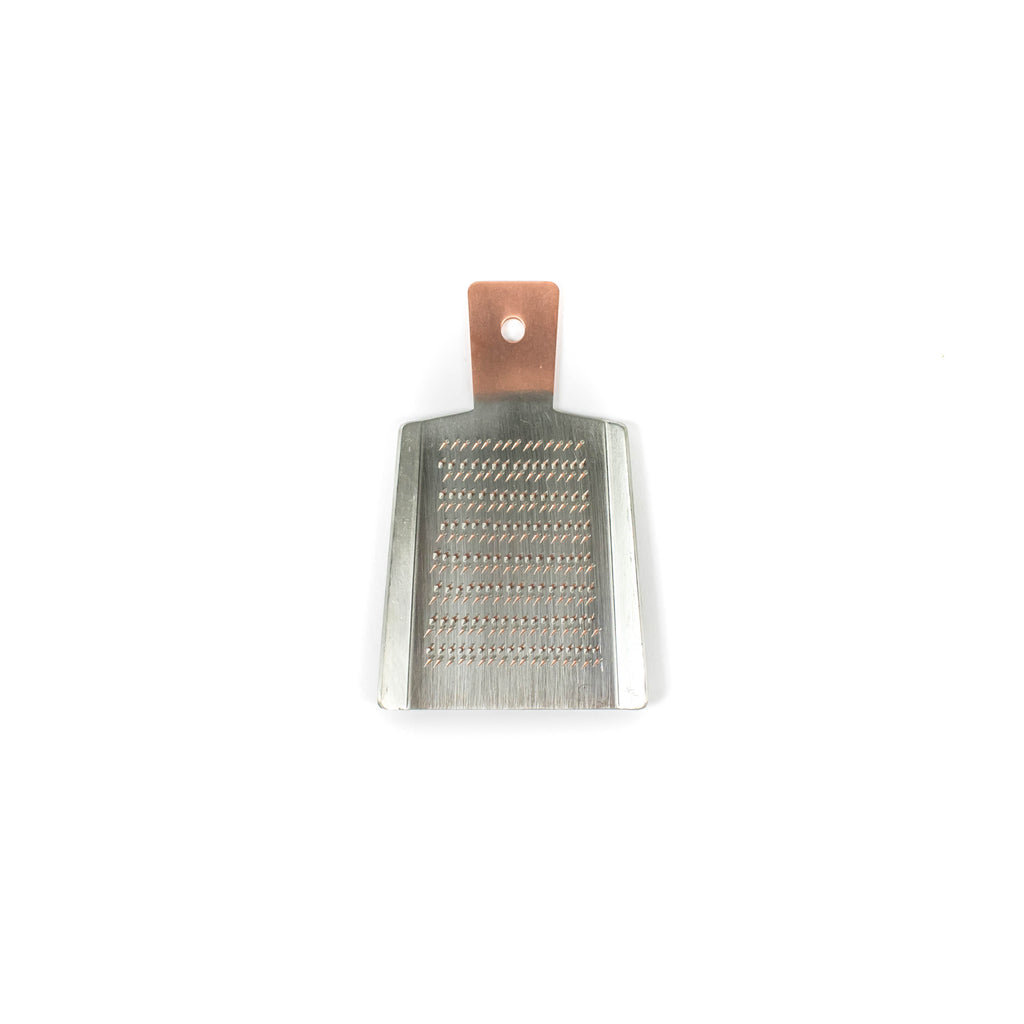 The stainless steel and copper grater is the ideal kitchen tool for grating ginger, garlic and wasabi.  Grate the vegetables by pushing it into the tool in a circular motion to create a fine paste. The teeth are all hand raised to get the precise placement.
Origin: Takaoka, Japan
Materials: Stainless Steel and Copper
Size:

4" x 2"
Care: Hand wash only
*The Mini bamboo fan scrubber is a great tool to use to clean this grater, see here